I am happy to offer my support online to you now via Teachable. During the hour you and I will spend together, I will support you with working with the area of your choice, with a variety of methods you are willing to try.
Over the years, I have offered individual and group support in English to various people via Zoom internationally, from the UK to the US to various places in the EU to Malaysia to Saudi Arabia.
I can support you with a number of themes, to name a few:
one-to-one support finding more ease within yourself and your relationships - via methods of your choice, ranging from resonant language/NVC and Neurobiology to various art methods and family constellations. Examples of this range from resonant and empathic support in trauma, bereavement, loss, relationship, parenting and other challenges.
supporting you in your work and business (especially online) - drawing on my business background (GCMA, MSc in Accounting and Finance, running my own business over the last 11 years) - with business constellations, resonant language methods, art methods for planning and analysis
working with systemic challenges using family, business and organisational constellations and art methods
mentoring and supervising trainers and facilitators
offering support as concerns cross-cultural communication - having grown up amidst different languages and different cultures, at home we still live several cultures and speak several languages. In my daily work, I work in different languages (English and Russian - I can understand Ukranian and my speaking skills are not sufficient for using it professionally), with people and groups from different countries. I have supported couples, colleagues etc to help them find a way out of a culture clash to mutual understanding.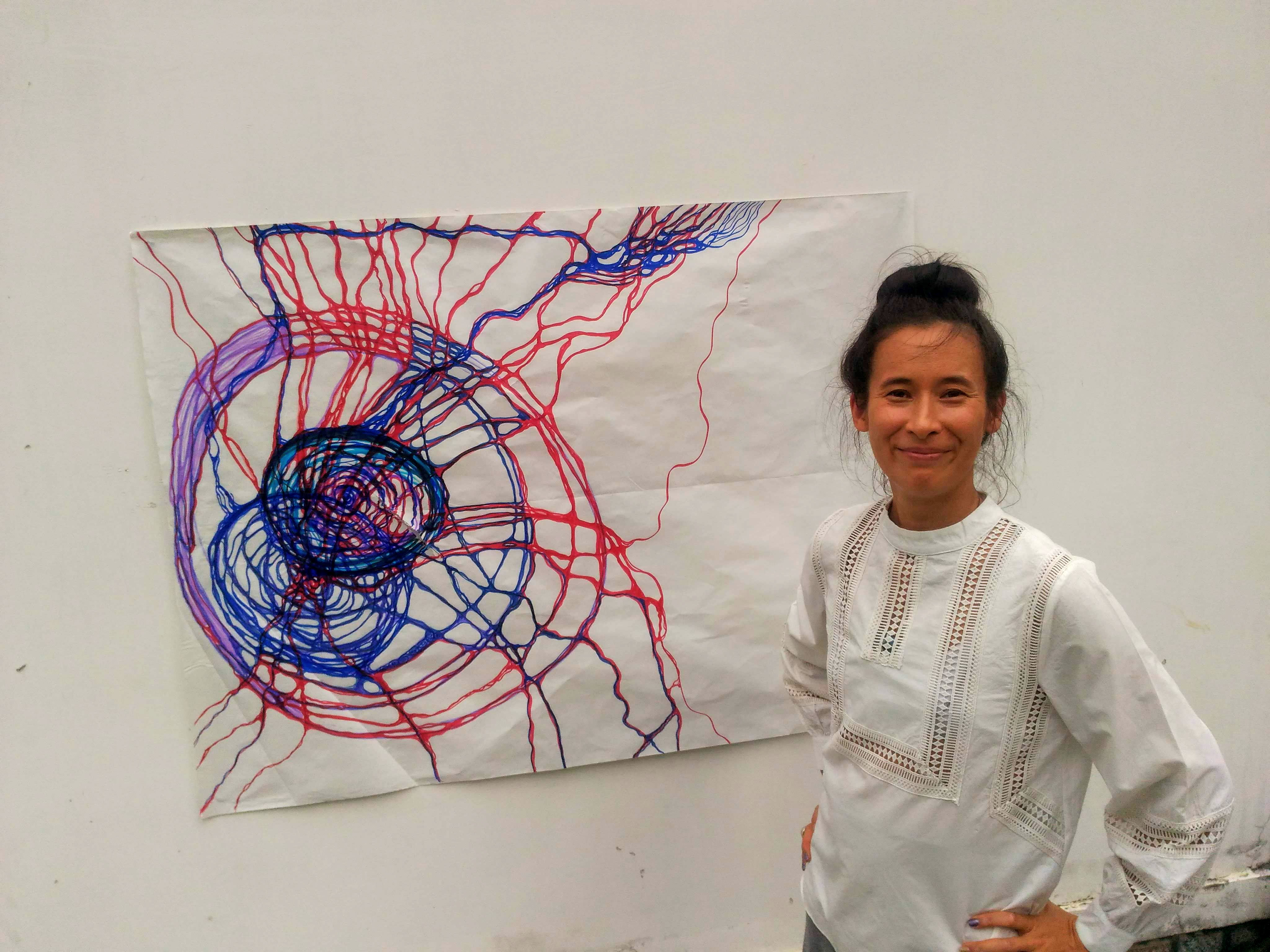 Hi, I'm Olga Nguyen - CNVC CT, GCMA, MSc.
Here's some of my work in brief -
I have supported families and organisations with NVC since 2007.
I bring my business background (GCMA, MSc in Accounting and Finance - my last role in this profession, before starting my own business, was a Finance Director for a UK charity)
I am a certified CNVC Trainer since 2012.
I have trained NVC trainers since 2011, with my last project in Ukraine was to train the trainers and provide supervisions to the trainers and facilitators offering empathic support online
I am an assessor-in-training
I have experience in supporting global audiences in the UK, Ireland, Malaysia, Ukraine and Russia.
With my work using art for integrating brain hemispheres, I:
-have been drawing and painting since 1984.
- have been exploring and sharing my art approach to healing trauma since 2017 .
Frequently Asked Questions
Can I get a refund if I'm unhappy with my purchase?
If you are unsatisfied with your support, reach out to us within the first 24 hours after the session and we'll refund the cost to you minus any teachable, paypal etc fees within 10 working days.
As stated in Teachable's Terms of Use, Coaching IS NOT covered by Teachable's 30-day student refund policy.
How do I schedule my appointment?
Upon purchasing coaching, you'll receive further instructions on how to book a time for your appointment.
What is the rate for booking one-hour session?
It is US$150.
Or if you see the price higher than that (sometimes Teachable adds tax on top of the amount for some regions), you can pay $150 as a bank transfer. Here are the details:
(1) Here are my USD bank details.
Account holder Olga T Nguyen ACH routing number 026073150
Wire routing number 026073008
Account number 8310188838 Account type Checking
Address TransferWise 19 W 24th Street New York NY 10010 United States
(2) Hi, Here are my GBP bank details.
Account holder Olga T Nguyen Sort code 23-14-70
Account number 99309529
IBAN GB35 TRWI 2314 7099 3095 29
Address TransferWise 56 Shoreditch High Street London E1 6JJ United Kingdom
(3) Hi, Here are my EUR bank details.
Account holder Olga T Nguyen
SWIFT/BIC TRWIBEB1XXX
IBAN BE22 9670 2355 0047
Address TransferWise Europe SA Avenue Louise 54, Room S52 Brussels 1050 Belgium
Are there any discounted rates?
There is Summer 2022 offer - for three sessions booked and pre-paid before 30 June 2022 and used before 29 July 2022, the price is discounted to $120 from $150 per hour, i.e. $360 for three sessions.
For your convenience, if you want to pay for three sessions in EUR (339 EUR) or GBP (285 GBP), there is also the option to do that - just scroll to the bottom of the page to see it.

Again, if teachable tries to charge you any extra on top of the above prices, you can pay via a bank transfer - see the details above.


Can I purchase coaching more than once?
Absolutely! If you find yourself in need of coaching more than once, simply purchase the coaching again.


Thanks for submitting your information! Please continue with the checkout process.